PRESENT EVENTS

INTERNATIONAL TRANSPERSONAL CONFERENCE: PRAGUE, CZECH REPUBLIC
28th September – 1st October 2017
Beyond materialism – Towards wholeness

We are pleased to announce that the upcoming International Transpersonal Conference will take place on 28 September– 1 October 2017 on the premises of the Top Hotel in the magic city of Prague.
In terms of transpersonal psychology, this year is very significant in several respects. First and foremost, it has been 50 years since transpersonal psychology was founded as an independent field. It has been 25 years since the International Transpersonal Conference was held in our country. And this very year, the Czech Republic will yet again become the host country of this unique global meeting. Following on the tradition of large international transpersonal gatherings, we will meet once again, under the auspices of Stanislav Grof (key speaker) and the title "Beyond Materialism – Towards Wholeness", in order to enrich each other and discuss the progress made in the field of psychology, spirituality, psychedelics & consciousness.
We will introduce lectures held by transpersonal pioneers (Stan Grof, Paul Grof, John Rowan, Vladimir Maykov), psychedelic leaders (Charles Grob, Rick Doblin, Janis Phelps), prominent thinkers (Ervin Laszlo, Richard Tarnas, Peter Russell), psychologists, psychiatrists and parapsychologists (David and Christel Lukoff, Etzel Cardeña, Sandra Harner, Dean Radin, Jenny Wade, Eduardo Luna, Regina Hess), world famous artists (Alex and Allyson Grey) and many other outstanding speakers, for whom spirituality is not an unknown expression and consciousness is not just a part of the brain.
The Call for Abstracts of ITC 2017 has been opened and we invite scholars, researchers, students and practitioners of the disciplines falling within the spectrum of its 7 thematic tracks to submit their applications by 30 April 2017, using the following link: http://www.itcprague2017.org/call-for-abstracts
The conference website is: http://www.itcprague2017.org/.
The organizers of the conference include the Czech Transpersonal Association, Transpersonal Centre HOLOS, the Club of Budapest Czech Republic and the Czech Psychedelic Society, in cooperation with the EUROTAS (European Transpersonal Association), CIIS (California Institute of Integral Studies) and ITA (International Transpersonal Association).
III Global Transpersonal Symposium on Spirituality and Psychology
January 27th and 28th 2018 • Boca del Rio, Veracruz, Mexico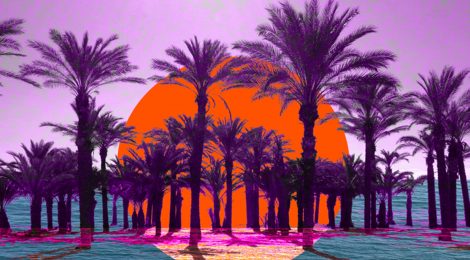 III Global Transpersonal Symposium on Spirituality and Psychology will take place in Veracruz, and will gather distinguished delegates from over 20 countries worldwide, coming from Transpersonal associations, Institutes and universities.
Contact: Jaume Mestres +34667366866;  jmesbo@gmail.com
PAST EVENTS
International Transpersonal Conference: Udayana University, Bali, Indonesia
July 31st – August 2nd, 2015
Register:http://transpersonalbali.weebly.com/
The First International Conference in Indonesia for Humanities and Transpersonal Psychology at Udayana University in Bali, Indonesia will be a 3-day interpersonal based conference, with a special topics theme of "Self-Transformation and Cultural Experience". The major emphasis of the presentation will be on transformative education and experiential learning. Dedicated to the emerging global pedagogies, this conference will bring together academic and public educators to share their experiences of transformational teaching in their culturally diverse learning communities. We will examine the models of whole person learning on undergraduate and graduate levels, the values and methodological approaches, the student-teacher relationship and other components of successful education with regard to humanities and psychology. Developed on the heels of psychoanalysis, behaviorism, and humanistic psychology, transpersonal psychological approach to education will be at the center of our attention
The call for papers extended to June 30th, 2015 and selected proposals will be considered for the International Journal of Transpersonal Studies. Keynote and invited speakers: Olga Louchakova, Margret Rueffler, Harris Friedman, Zana Marovic, Patrick Koga, Steven Schmitz, Jorge N. Ferrer, Kelly Howlles, Andris Tebecis, Loius Downs.
The conference is co-organized by: Light Inspired Transformations Community (Redwood City, CA, USA) and Udayana University (Denpasar, Bali, Indonesia). The conference is co-sponsored by Sofia University (Palo Alto, CA), California Institute of Integral Studies (CIIS) (San Francisco, CA), the Association for Transpersonal Psychology (ATP), European Transpersonal Association (EUROTAS), and the International Transpersonal Association (ITA).
The cost of attendance will include opening dinner and lunch during the conference. An optional retreat will be offered from August 3-5, which will include meditation/yoga in Ubud (Bali) and guided tour of Borobudur Temple and Prambanan Temple (Java).
Transpersonal Training: Tuning the Self of The Therapist & Integrative Psychotherapy
5th – 6th April 2014, Cradle of Humankind, South Africa
This weekend's training will rejuvenate your body, inspire your clinical practice and nurture your soul. Join us for a stimulating weekend workshop with Dr Zana Marovic (South Africa) & Prof Harris Friedman (USA). Your senses will be re-awakened by Forum Homini Eco-Lodge's unspoiled beauty and your taste buds will be aroused by the tantalizing meals of the award winning Roots Restaurant.
About The Workshop
Integrative psychotherapy acknowledges there is no one truth but rather different therapeutic modalities that have greater or lesser relevance depending on the nature of our clients and what they are hoping to achieve through therapy. Dr Zana Marovic will discuss aspects of Eastern, Western and African indigenous psychological and spiritual cosmology aimed at integrating the physical, emotional, mental, and spiritual aspects of life. You will have an opportunity to dialogue with colleagues of diverse orientations, experience and learn about holistic approaches, discuss therapeutic applications of breath, mindfulness and exceptional human experiences as well as reflect on ethical and cross-cultural aspects of integrative practice.
---
---